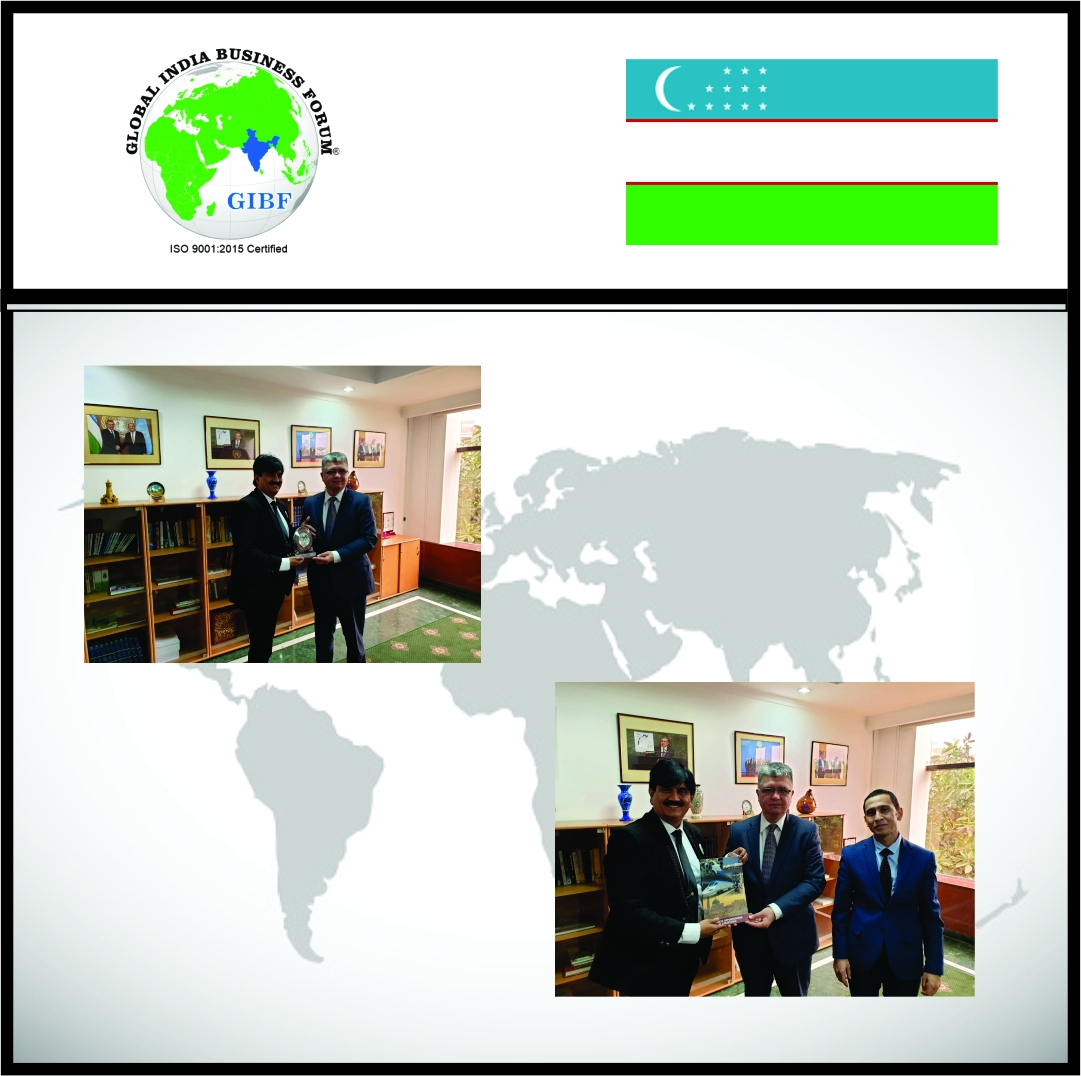 Global India business forum presented honorary membership to H.E.Dilshod AKHATOV Ambassador Extraordinary & Plenipotentiary of the Republic of Uzbekistan to the Republic of India We had a fruitful discussion to collaborate GIBF and Uzbekistan to explore different business opportunities and trade between two countries. Global President- GIBF Dr. Jitendra Joshi and Director - Global Operations Deepali Gadkari attend the meeting.
Exports :
Oil, natural gas, gold, cotton, machines and equipment, and food.
Imports :
Machines and equipment, chemical products, food and metals.
ABOUT UZBEKISTAN
Uzbekistan is a Central Asian nation and former Soviet republic. It's known for its mosques, mausoleums and other sites linked to the Silk Road, the ancient trade route between China and the Mediterranean. Samarkand, a major city on the route, contains a landmark of Islamic architecture: the Registan, a plaza bordered by 3 ornate, mosaic-covered religious schools dating to the 15th and 17th centuries.
BUSINESS OPPORTUNITIES IN UZBEKISTAN
As per the ease of doing business report by World Bank, Uzbekistan is one of the easiest places in the world to start a business. The following are some of the sectors where foreign investors could start a business –
Banking, Education, Tourism, Food Processing and Packaging, Construction, ICT, Chemical industry.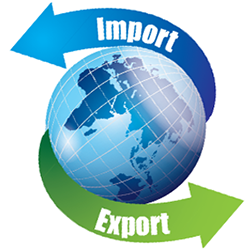 In 2020, Uzbekistan was the number 79 economy in the world in terms of GDP (current US$), the number 77 in total exports, the number 73 in total imports, the number 155 economy in terms of GDP per capita (current US$) and the number 84 most complex economy according to the Economic Complexity Index (ECI).
The country mainly exports of Uzbekistan are gold ($6.52B), non-retail pure cotton yarn ($936M), petroleum gas ($631M), refined copper ($587M), and ethylene polymers ($281M) to United Kingdom ($6.06B), Russia ($1.74B), China ($1.29B), Turkey ($1.01B), and Kyrgyzstan ($757M).
Uzbekistans major imports include vehicle parts ($933M), packaged medicaments ($925M), wheat ($598M), refined petroleum ($573M), and cars ($475M) mostly from China ($4.88B), Russia ($4.29B), Kazakhstan ($2.14B), South Korea ($1.85B), and Turkey ($1.18B).