Global India business forum presented honorary H.E. Mrs. Hayet Talbi EP Bilel, Ambassador, and Embassy of Tunisia. We had a fruitful discussion to collaborate GIBF and Tunisia to explore different business opportunities and trade between two countries. Global President- GIBF Dr. Jitendra Joshi and Director - Global Operations Deepali Gadkari attend the meeting.
Exports :
Textiles and Leather Products, Electrical Machinery, and Crude and Refined Petroleum
Imports :
Machinery and Equipment, Chemicals, Fuel and Food.
ABOUT TUNISIA
Situated in the north-Central Asia, Mongolia is landlocked between Russia to the north and China to the south. The country is situated deep within the interior of eastern Asia far from any ocean.
It is easy doing business in Mongolia. It is located strategically between Russia and China, hence offering a growing cosmopolitan market domestically and also has tremendous export opportunities for foreign investors.
BUSINESS OPPORTUNITIES IN TUNISIA
The country has excellent business opportunities, especially in sectors that would benefit from American technology, such as hydrocarbons, power generation, renewable energy, aeronautics, transportation, healthcare, safety and security, and information and communications technologies. Other sectors include manufacturing industries such as textiles and apparel, agribusiness, aerospace, and mechanical and electrical equipment.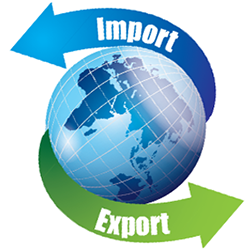 According to the Economic Complexity Index (ECI) in 2020, Tunisia ranked 90 in the world in terms of GDP (current US$), 79 in total exports, 81 in total imports, 128 in terms of GDP per capita (current US$) and 55th most complex economy.
Textiles, agricultural products (olive oil, citrus, vegetables), phosphates and chemicals, mechanical and electrical goods and hydrocarbons.