H.E.Anisa Kapufi Mbega High CommissionerThe High Commission of the United Republic of Tanzania in India has accepted the Honorary Membership of Global India Business Forum in the presence of its Global President, Dr. Jitendra Joshi GIBF and the embassy Tanzania will be associated with each other in mutual cooperation to facilitate investment, trade and economic cooperation between the two countries.
Exports :
Gold Coconuts, Brazil Nuts, and Cashews , Raw Copper , Precious Metal Ore , and Dried Legumes
Imports :
Transport equipment, Machinery, Constructions Materials, Oil, Fertilizers, Industrial Raw Materials and Consumer Goods.
ABOUT TANZANIA
Located in East Africa and set between Kenya and Mozambique, Tanzania has the largest land area among the East African countries. On the east, it borders the Indian Ocean.
Tanzanias capital and principal commercial city, Dar es Salaam, grew remarkably well from a fishing village. The government offices in Dar were moved to Dodoma in 1996 making it the country`s political capital.
Tanzania is home to many hotspots like Mt. Kilimanjaro (Africa`s highest peak), Lake Victoria (Africa`s largest lake) and Lake Tanganyika (the world`s second deepest lake). Known for its ecological areas worldwide, Tanzania has numerous wildlife parks, including Gombe National Park, the site of Dr. Jane Goodall`s behavioral studies of chimpanzees.
Serengeti Plains have one of the largest, wildest animal populations in the world. It is very common to spot elephants, giraffes, wildebeests, ostriches, herds of impala, baboons, monkeys, lions, hippos, crocodiles, hyenas, zebras, dikdik, cheetahs and hundreds of others while moving on the Tanzanian landscape.
Though Tanzania has snow, beaches, dry savannah, country and mountain landscapes, there are only two seasons in Tanzania: wet and dry. The Tanzanian climate is tropical, but the central plateau is dry and arid and the northwest highlands are cool. June to September is the cooler season and March to May has long rains. The hottest months in Tanzania are between October and February. The coastal areas of Tanzania are hot and humid with the exception of sea breezes that cool the climate.
Tanzania follows the Swahili time, which is from dawn to dusk as opposed to midnight to midday. Tanzanias economy depend
BUSINESS OPPORTUNITIES IN TANZANIA
The top three sectors that have great potential in Tanzania include ICT, Infrastructure and Agribusiness. Mobile applications that can help develop local businesses are a huge opportunity for companies to explore.
The government has invested heavily on infrastructure projects such as railways, roads and airports. This also creates opportunities for companies to sell technologies within these areas. Agriculture continues to be the major economic activity among most Tanzanians employing over 70% of the population. There is a room for companies to help farmers yield more produce by supplying them with their technologies.
Commercial farming has a good prospect in Tanzania because there is no scarcity of fertile lands, a good climate, and cheap labor in the country. Tanzania grows a variety of crops like maize, sweet potatoes, bananas, coffee, tea, etc. However, very few know the processing and preservation method of the crops. Hence food processing business will be a profitable venture. The potential in telecom and ICT in Tanzania remains largely untapped.
But the potential is too great to ignore and movement in the sector has already showed that the country is on the right track. Solar power is in much demand in Tanzania as it is blessed with bright sunshine. With an abundance of natural resources like natural gas, oil and a lavish flora and fauna, the country has startling opportunities to offer to investors. A well-planned business with infrastructure and manpower and also the required machinery cant operate if it lacks the fuel to run them. That's where Tanzanias energy sector comes into play. Every country's economy runs on two things — smart minds and smart usage of energy.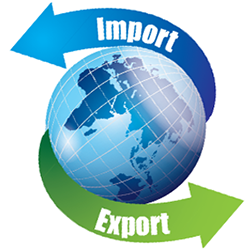 Exporting refers to the selling of goods and services from the home country to a foreign nation. Whereas, importing refers to the purchase of foreign products and bringing them into ones home country.
An export is a good that is produced domestically but sold to a consumer overseas. Due to resource constraints, economic policy, and manufacturing strategies of each country, it sometimes makes more sense for countries to make goods to sell for revenue as opposed to retain for consumption. The World Bank.
Imports in Tanzania averaged -823.76 USD Million from 2012 until 2022, reaching an all time high of 3062.08 USD Million in the third quarter of 2013 and a record low of -4332.90 USD Million in the third quarter of 2022