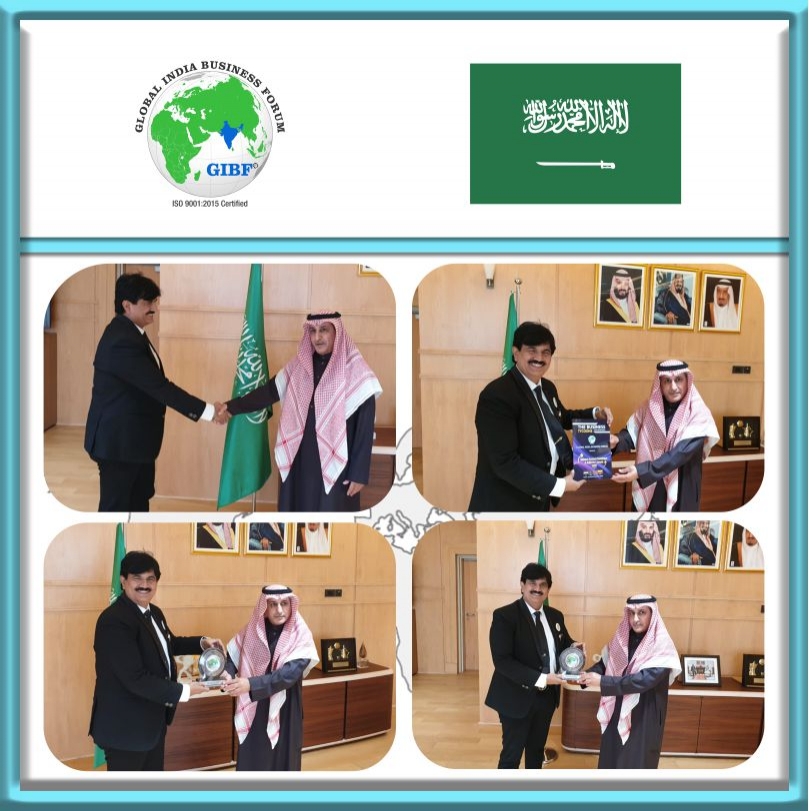 Global India business forum presented Honorary membership to Abdulla AlMarzouqi Consul General of The United Arab Emirates in Mumbai. A fruitful discussion to collaborate GIBF and Armenia to explore different business opportunities and trade between two countries. Global President- GIBF Dr Jitendra Joshi and Global Cordinator Deepali Gadkari attend the meeting.
Exports :
Machinery and equipment, foodstuffs, chemicals, motor vehicles, textiles
Imports :
Petroleum and petroleum products.
ABOUT SAUDI ARABIA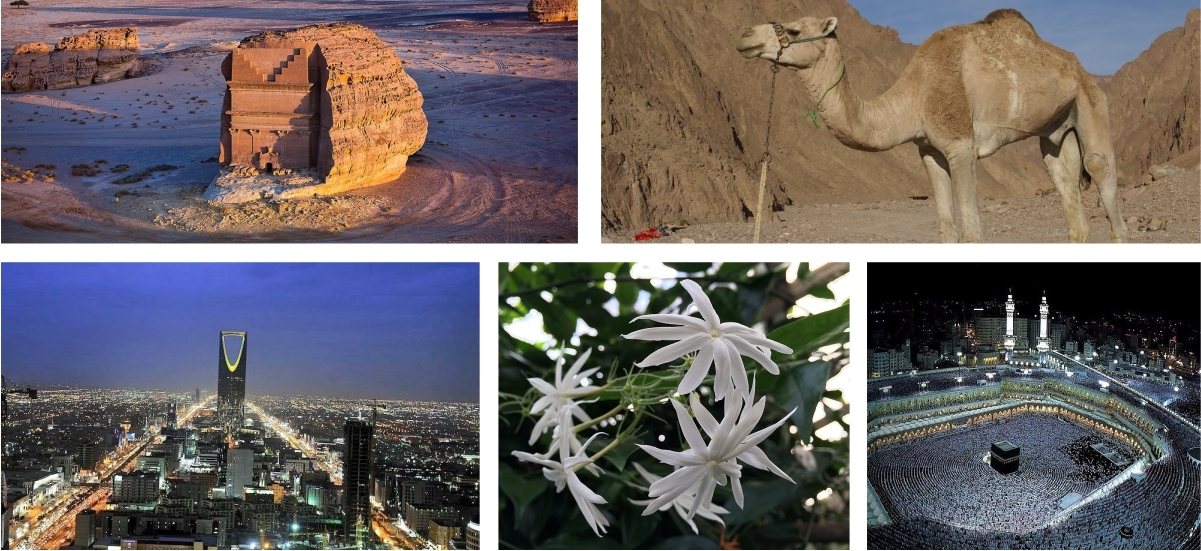 Saudi Arabia, officially the Kingdom of Saudi Arabia (KSA) is a located in Western Asia. It spans for majority of the Arabian Peninsula with an area of approximately 2,150,000 sq.km. Saudi Arabia is the largest country in the Middle East and is the second-largest country in the Arab world. It shares its borders with Jordan and Iraq to the north, Kuwait to the northeast. Qatar, Bahrain, and the United Arab Emirates are to the east, Oman to the southeast and Yemen to the south. It is separated from Egypt and Israel in the north-west by the Gulf of Aqaba. It is the only country with a coastline along both the Red Sea and the Persian Gulf, and its terrain is mostly arid desert, lowland, steppe, and mountains. Its largest and capital city is Riyadh, and the country is home to Mecca and Medina, the two holiest cities in Islam. It will also be host to prestigious Formula 1 Saudi Arabian Grand Prix to be held at the Jeddah Street Circuit from 2021.
BUSINESS OPPORTUNITIES IN SAUDI ARABIA
Saudi Arabia is one of the top 20 economies in the world and is second behind Turkey in the Arab world economies. It has an economy heavily dependent on oil and is a member of OPEC. Its main industries are Crude oil production, petroleum refining, petrochemicals, ammonia, industrial gases, sodium hydroxide, cement, fertilizer, plastics, metals, ship repair, aircraft repair, construction.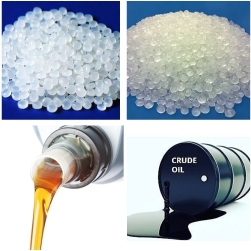 71% (132 billion US$): Mineral fuels, mineral oils and products of their distillation. 4.4% ($8.18 billion): 3901 - Polymers of ethylene, in primary forms. 2.66% ($4.95 billion): 3902 - Polymers of propylene or of other olefins, in primary forms. 1.61% ($2.99 billion): 2909 - Ethers, ether alcohols, ether phenols, ether alcohol phenols, alcohol peroxides, ether peroxides, ketone peroxides (whether or not chemically defined), and their halogenated, sulphonated, nitrated or nitro sated derivatives. 1.17% ($2.18 billion): 2905 - Acyclic alcohols and their halogenated, sulphonated, nitrated or nitro sated derivatives. Crude Petroleum and refined petroleum make up 71% of the Saudi Arabian exports being valued at over $140 billion as of 2019. Ethylene Polymers, Propylene Polymers and Acyclic Alcohols makeup another 8% of the market collectivley.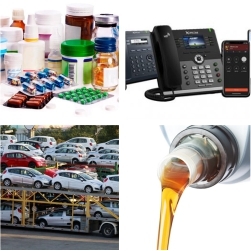 8.04% ($10.5 billion): Motor cars and other motor vehicles principally designed for the transport of persons (other than those of heading 87.02), including station wagons and racing cars. 3.31% ($4.35 billion): Transmission apparatus for radio-telephony, radio-telegraphy, radio-broadcasting or television, whether or not incorporating reception apparatus or sound recording or reproducing apparatus; television cameras; still image video cameras and other video camera recorders; digital cameras. 3.19% ($4.2 billion): Medicaments (excluding goods of heading 30.02, 30.05 or 30.06) consisting of mixed or unmixed products for therapeutic or prophylactic uses, put up in measured doses (including those in the form of transdermal administration systems) or in forms or packings for retail sale. 2.88% ($3.78 billion): Petroleum oils and oils obtained from bituminous minerals, other than crude; preparations not elsewhere specified or included, containing by weight 70 % or more of petroleum oils or of oils obtained from bituminous minerals, these oils being the basic constituents of the preparations; waste oils. (Figures as of 2020. Source: TrendEconomy) Cars make up 8% of the import market in Saudi Arabia. Broadcasting Equipment covers another 3% whereas refined Petroleum takes up 2.8% of market share. Packaged Medicaments constitute another 3.2% of the import market.
FOR MORE INFORMATION PLEASE VISIT BELOW LINKS