Global India Business Forum is proud to be associated with the Embassy of Russian Federation.
Russia is one of the biggest countries in the world. Global President of GIBF, Dr. Jitendra Joshi
and Co-founder and Director had fruitful dialogues with Evgeny Griva, Trade Commissioner of Russia and Oleg Kozhin, Bilateral Relations. They agreed principally to support MSME sector businesspersons from India and Russia. GIBF will act as the front-end for Indian businesspersons keen to do business in Russia.
Exports :
Mineral fuels including oil (US$211.5B), Gems, precious metals ($31.6B), Iron, steel ($28.9B), Fertilizers ($12.5B), Wood ($11.7B)
Imports :
Machinery including computers (US$54.3B), Electrical machinery, equipment ($36.8B), Vehicles ($26.8B), Pharmaceuticals ($13.8B), Plastics, plastic articles ($12.6B)
ABOUT RUSSIA
Russia is a land of superlatives. By far the world's largest country, it covers nearly twice the territory of Canada, the second largest. It extends across the whole of northern Asia and the eastern third of Europe, spanning 11 time zones and incorporating a great range of environments and landforms, from deserts to semiarid steppes to deep forests and Arctic tundra. Russia contains Europe's longest river, the Volga, and its largest lake, Ladoga
BUSINESS OPPORTUNITIES IN RUSSIA
Russia has stable legislation aimed at protection of ownership and capital, investors and investments, as well as the developed judicial system. In some regions of Russia special legislation has been adopted, and special economic zones have been created. There are also special industrial clusters – production zones equipped with all necessary communication means and networks. The legislation in the sphere of public-private partnerships has been significantly improved.
Foreign investors are guaranteed certain property rights to their investments in the Russian Federation and profits earned in Russia. Foreign investments are regulated both on a Federal and regional level. According to the Federal law on foreign investments, certain limitations can be placed on foreign investors, but only if these limitations are required to protect constitutional guarantees such as the health, rights and lawful interests of citizens, or state defence and security measures.
Key sectors that attract various investment opportunities in Russia:
Energy sector: Though largely controlled by the government, Moscow provides an array of investors looking to invest in minerals extraction and processing processes. From providing logistical support to extraction machinery, investors can be part of Russia's success story. The petroleum industry in Russia is one of the largest in the world.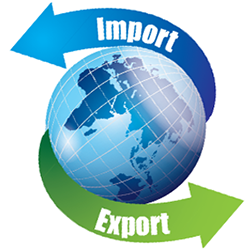 It is no wonder most part of Russian exports consists of its natural gas, oil, and metals, while the Russian imports have been lately focusing on advanced engineering, renewable energy, plastics, iron and steel, meat etc
Russias main exports are: fuels and energy products (63 percent of total shipments, of which crude oil and natural gas accounted for 26 percent and 12 percent respectively); metals (10 percent); machinery and equipment (7.4 percent); chemical products (7.4 percent) and foodstuffs and agricultural products (5 percent).
Imports in Russia averaged 14519.58 USD Million from 1994 until 2022, reaching an all time high of 32481 USD Million in December of 2013 and a record low of 2525 USD Million in January of 1999. This page provides - Russia Imports - actual values, historical data, forecast, chart, statistics, economic calendar and news