Global India business forum presented honorary membership to H.E.Moe Kyaw Aung Ambassador Extraordinary & Plenipotentiary Embassy of the Republic of the Union of Myanmar. We had a fruitful discussion to collaborate GIBF and Myanmar to explore different business opportunities and trade between two countries. Global President- GIBF Dr. Jitendra Joshi and Director - Global Operations Deepali Gadkari attend the meeting.
Exports :
Oil and natural gas, vegetables, wood, fish, clothing, rubber and fruits.
Imports :
Fuel, vegetable oil, vehicles, pharmaceutical products, construction equipment, polymers, tires and machinery.
ABOUT MYANMAR
BUSINESS OPPORTUNITIES IN MYANMAR
Myanmar has ample opportunities for those who want to expand their businesses to Southeast Asia.
The law for foreign ownership is also a major attraction for businesses outside the country.
There is 100% foreign ownership in non-restricted sectors and an increase in land lease duration. In addition, foreign investors get corporate income tax exemption for three years at a minimum. They also get and exemption from or reduction of taxes on imported capital goods and raw materials.
The following are some of the sectors that foreign investors can explore -
Agriculture, Aquaculture and fisheries, Urbanization, Tourism and hospitality, Power sector
Oil and gas, Mining, Manufacturing, Infrastructure, Telecom, Banking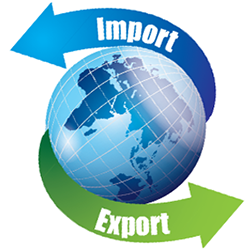 In 2020, Myanmar was the number 67 economy in the world in terms of GDP (current US$), the number 69 in total exports, the number 69 in total imports, the number 161 economy in terms of GDP per capita (current US$) and the number 110 most complex economy according to the Economic Complexity Index (ECI).
Myanmars major exports are petroleum gas ($2.99B), rice ($1.15B), non-knit womens coats ($984M), refined copper ($974M), and dried legumes ($894M) to China ($5.37B), Thailand ($2.75B), Japan ($1.45B), Germany ($1.31B), and United States ($1.14B).
The country mainly imports refined petroleum ($2.28B), broadcasting equipment ($735M), palm oil ($656M), heavy synthetic cotton fabrics ($611M), and motorcycles ($544M) from China ($11.4B), Thailand ($3.83B), Singapore ($2.67B), Indonesia ($1.11B), and India ($871M).