Global India business forum presented honorary membership H.E.Mr.Ganbold Dambajav, Ambassador, Extraordinary and Plenipotentiary of Mongolia.We had a fruitful discussion to collaborate GIBF and Mongolia.to explore different business opportunities and trade between two countries.Global President- GIBF Dr. Jitendra Joshi and Director - Global Operations Deepali Gadkari attend the meeting.
Exports :
Gold, Coal Briquettes , Copper Ore, Iron ore , and Animal Hair
Imports :
Petroleum , Cars , Delivery Trucks , Electricity , and Iron Railway Products
ABOUT MONGOLIA
Situated in the north-Central Asia, Mongolia is landlocked between Russia to the north and China to the south. The country is situated deep within the interior of eastern Asia far from any ocean.
It is easy doing business in Mongolia. It is located strategically between Russia and China, hence offering a growing cosmopolitan market domestically and also has tremendous export opportunities for foreign investors.
BUSINESS OPPORTUNITIES IN MONGOLIA
The countrys huge mineral reserves, agricultural resources, and proximity to the vast Asian market make it an attractive destination foreign direct investment. The advantages of doing business in Mongolia are -
Abundant but untapped natural resources
Vast land and pasture, a large number of livestock
Adjacent to the huge markets Russia and China
Proximity to fast-growing markets in the Asia-Pacific region
Mongolia is a relatively healthy, well-educated young country
Pursue an open economic policy
The government is considering privatization of the most significant governmen.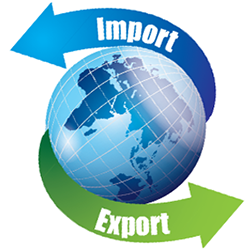 Mongolia was the number 130 economy in the world in terms of GDP (current US$), the number 92 in total exports, the number 130 in total imports, the number 120 economy in terms of GDP per capita (current US$) and the number 113 most complex economy according to the Economic Complexity Index (ECI).
Mongolia mainly exports gold ($2.69B), coal briquettes ($2.12B), copper ore ($1.78B), iron ore ($635M), and animal hair ($234M) to China ($5.4B), Switzerland ($2.58B), Singapore ($152M), United Kingdom ($85.2M), and Russia ($58.7M).
The country majorly imports refined petroleum ($780M), cars ($297M), delivery trucks ($221M), electricity ($142M), and iron railway products ($98.2M) from China ($1.89B), Russia ($1.39B), Japan ($358M), South Korea ($268M), and United States ($226M).