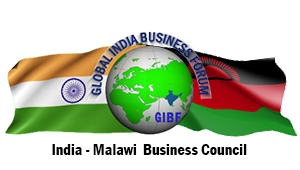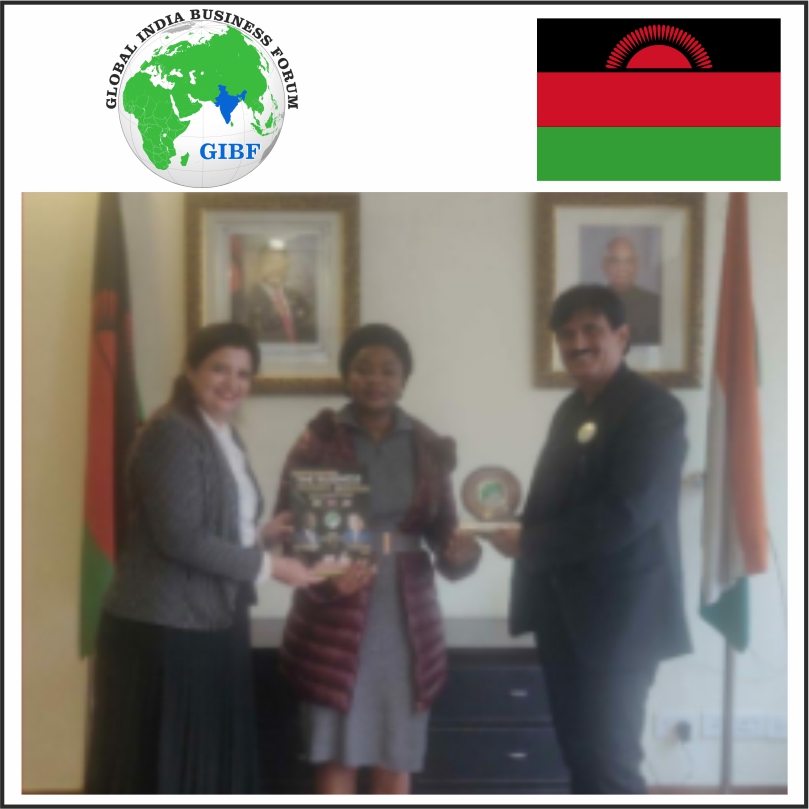 High Commission of the Malawi, Juliana Somba - Banda, First Secretary (Trade), accepted the Honorary Membership of Global India Business Forum in presence of Global President Dr. Jitendra Joshi and Global Coordinator Ms. Deepali Gadkari. Realizing the strengths of Global India Business Forum and the Consulate of Malawi and conscious of the benefits to be derived by both organizations and its members through this mutual understanding, both parties will be associated with each other in mutual cooperation to facilitate mutual investment, trade and economic cooperation complimented by knowledge sharing, training, certification and networking.
Exports :
Oil, Coal, Consumer goods, Fertilizer, Petroleum products
Imports :
Uranium, Sugar, Tea, Coffee, Rubber
ABOUT MALAWI
Malawi, also known officially as the Republic of Malawi, is a landlocked country situated in southeastern part of Africa and was earlier known as Nyasaland. The country shares its borders with Zambia, Tanzania and Mozambique. Malawi's land area is over 1,18,484 sq. km. and the country has a population of 1,91,29,952 as of 2020. Lake Malawi, occupies about one-third of the land area of Malawi.The capital of the country is Lilongwe and it is also the country's largest city. The country has a nickname called 'The Warm Heart of Africa' because the people of Malawi are known to be friendly.The country gained its independence in the year 1963 and two years later became a republic too. Malawi has its own defense system which includes the army, navy and air force.Malawi also shares healthy diplomatic relations with its neighbours and other countries and also regularly participates in different international organisations such as the UN, the Commonwealth of Nations, the Southern African Development Community (SADC), etc.Some of the official languages of the country are English, Chewa, Yao, etc.
BUSINESS OPPORTUNITIES IN MALAWI
The country is heavily dependent on agriculture and 90% of the export revenues come from agriculture alone. The main agricultural products of the country are tobacco, tea and sugar processing, sawmill products, cement and consumer goods. These products can act as major sources of business opportunities for Malawi and other countries.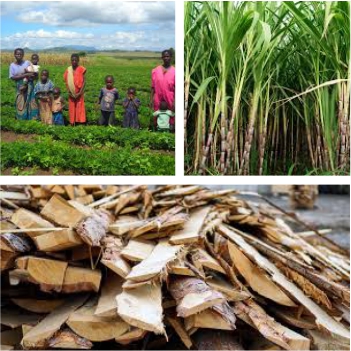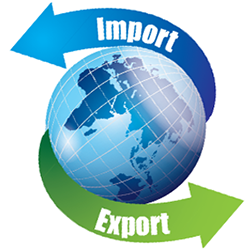 The exports of Malawi increased from MWK 27,473.30 million in the month of May 2020 to MWK 47,057.20 million in the month of June 2020. Meanwhile, the imports of the country also increased from MWK 1,30,343.80 million in May 2020 to MWK 1,51,141.70 million in the month of June 2020.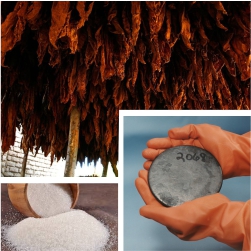 The top exports of Malawi are tobacco, sugar, tea, uranium, etc. The main export partners of the country are the EU, Zambia, Zimbabwe, South Africa and the USA.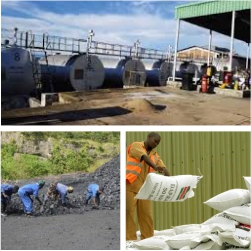 The top imports of Malawi are oil, coal, consumer goods and fertilizers. The main import partners of the country are South Africa, Zambia and the USA.
FOR MORE INFORMATION PLEASE VISIT BELOW LINKS