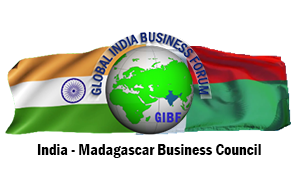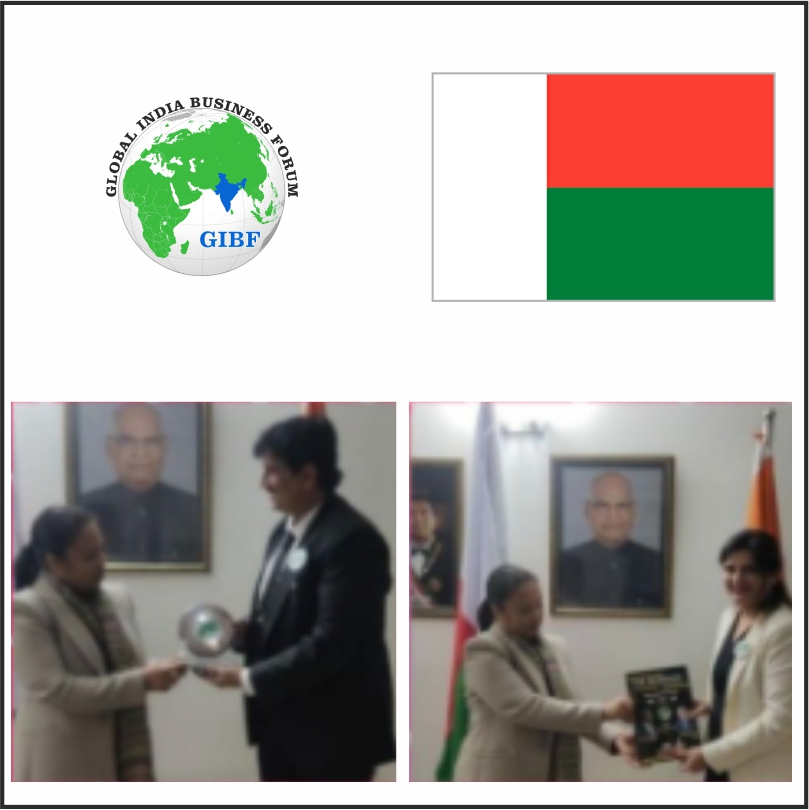 The Ambassador of The Republic of Madagascar, Ms. Tahmina Rasamoelina-Premier Conseiller, accepted the Honorary Membership of Global India Business Forum in presence of Global President Dr. Jitendra Joshi and Global Coordinator Ms. Deepali Gadkari. Realizing the strengths of Global India Business Forum and the Consulate of the Republic of Madagascar and conscious of the benefits to be derived by both organizations and its members through this mutual understanding, both parties will be associated with each other in mutual cooperation to facilitate mutual investment, trade and economic cooperation complimented by knowledge sharing, training, certification and networking.
Exports :
Graphite, Chromite, Shrimp, Vanilla, Coffee
Imports :
Fuel, Capital equipment, Foodstuffs, Palm oil, Refined petroleum
ABOUT MADAGASCAR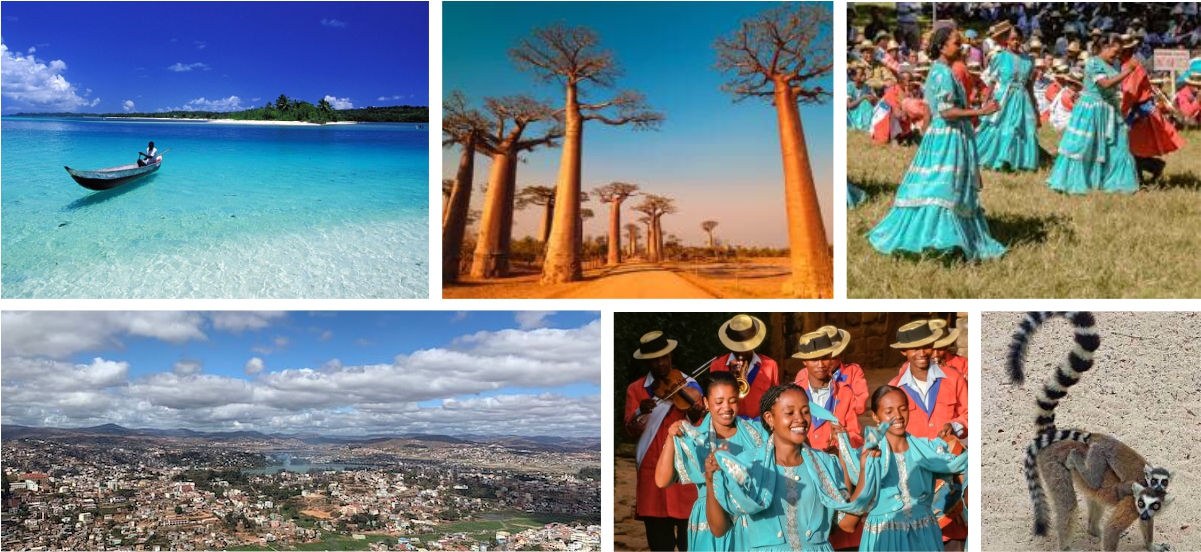 Madagascar, also officially known as the Republic of Madagascar, is an island country located in the Indian Ocean and has a land area of 592800 sq. km. The capital of Madagascar is Antananarivo and the official languages of the island country are Malagasy and French. Madagascar has unique and the most sought-after biodiversity with more than 90% of its wildlife being endemic, i.e. these wildlife creatures are not found anywhere else on Earth.A major part of the population practices Christianity and traditional beliefs or the Malagasy mythology or a combination of both. Madagascar gained its independence from French rule on October 14, 1958 and the currency adopted by the country is Malagasy Ariary. The current population of Madagascar as of 2020 stands at 2,76,91,018.
BUSINESS OPPORTUNITIES IN MADAGASCAR
Madagascar heavily relies on tourism, eco-tourism to be precise. This is because the island nation has one of the largest amounts of biodiversity which unique to the nation and cannot be found anywhere else on Earth. This is a major attraction in itself for tourists who are wildlife enthusiasts. This can act as an attractive investment opportunity for countries that wish to preserve such rare and unique wildlife species.The country also exports agricultural products such as coffee, vanilla and sugar and also exports minerals such as graphite and chromite. These products can give ample business opportunities for different countries including Madagascar.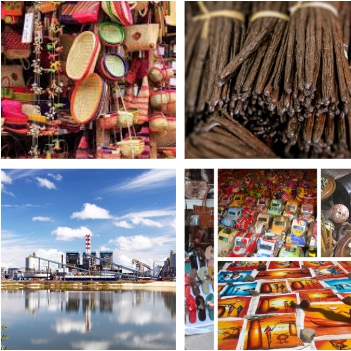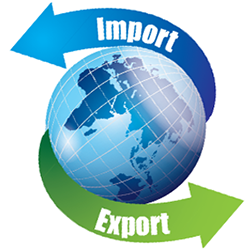 The exports of Madagascar decreased from MGA 7,24,413 million in the month of May 2020 to MGA 4,53,480 million in the month of June 2020. Meanwhile, the imports of Madagascar also decreased from MGA 10,61,557 million in May 2020 to MGA 9,58,046 million in June 2020.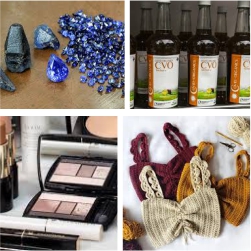 The top exports of Madagascar are vanilla, coffee, sugar, graphite, chromite and shrimp. The top export partners of the country are China, France, Indonesia and the USA.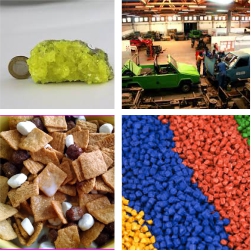 The top imports of Madagascar are fuel, capital equipment and foodstuffs. The top import partners of the country are France, China, South Africa and Singapore.
FOR MORE INFORMATION PLEASE VISIT BELOW LINKS