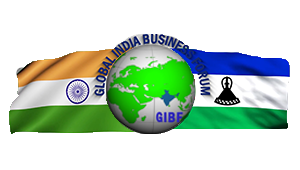 The High Commission of the Kingdom of Lesotho, Counsellor Mr. Mophethe Sekamane accepted the Honorary Membership of Global India Business Forum, in the presence of Global President Dr. Jitendra Joshi and Global Coordinator Ms. Deepali Gadkari. Realizing the strengths of Global India Business Forum and the Consulate of the Kingdom of Lesotho and conscious of the benefits to be derived by both organizations and its members through this mutual understanding, both parties will be associated with each other in mutual cooperation to facilitate mutual investment, trade and economic cooperation complimented by knowledge sharing, training, certification and networking.
Exports :
Clothing, Diamond, Road vehicles, Wool, Water
Imports :
Food, Fuel, Machinery, Building Material, Medicine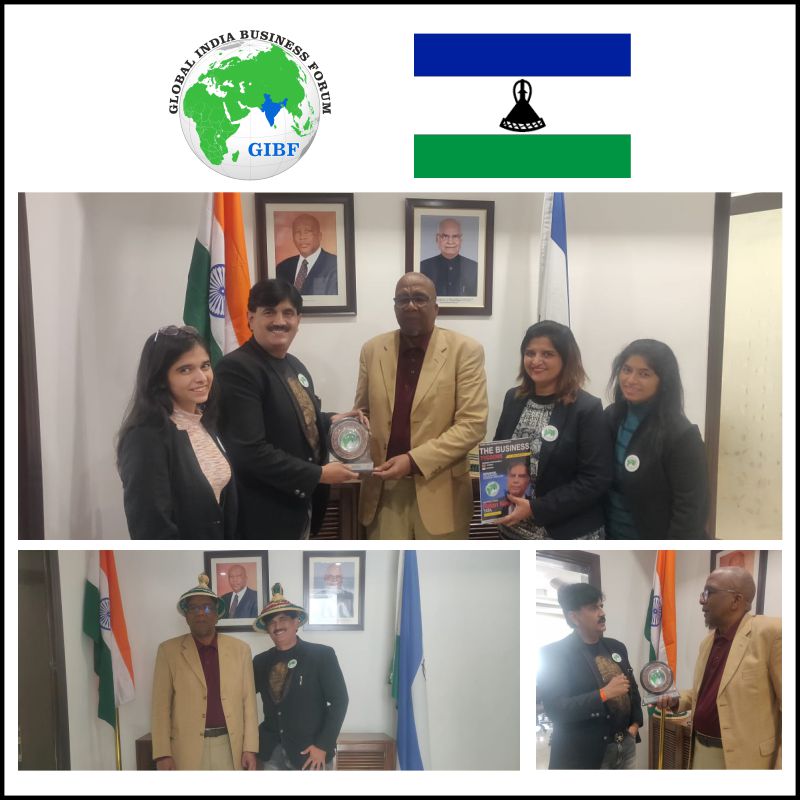 ABOUT NIGER
Lesotho is an enclave country which resides within the borders of South Africa. It is one of the only three independent states like Vatican City and San Marino to have been completely surrounded by the borders of another country. It declared its independence in 1966 from the United Kingdom and is also now a member of the United Nations, the Commonwealth of Nations, the African Union and the Southern African Development Community (SADC).The highlands of Lesotho have UKhahlamba-Drakensberg in South Africa as its neighbour and together they form a hub of ancient floral biodiversity. More than 2000 plant species are indigenous to this region and roughly 30% of these plant species are endemic in nature, which means that these plant species cannot be found anywhere else in the world.Unfortunately, more than 100 of these species have been declared as globally threatened. The temperatures in summers can reach up to 30 degrees Celsius while the winters can be a little extreme as the temperatures might even reach -18 degrees Celsius sometimes.The Lesotho economy's income is heavily dependent on agriculture, livestock, manufacturing and mining. Also, the country is heavily dependent upon the workers' remittances and receipts from the South African Customs Union (SACU).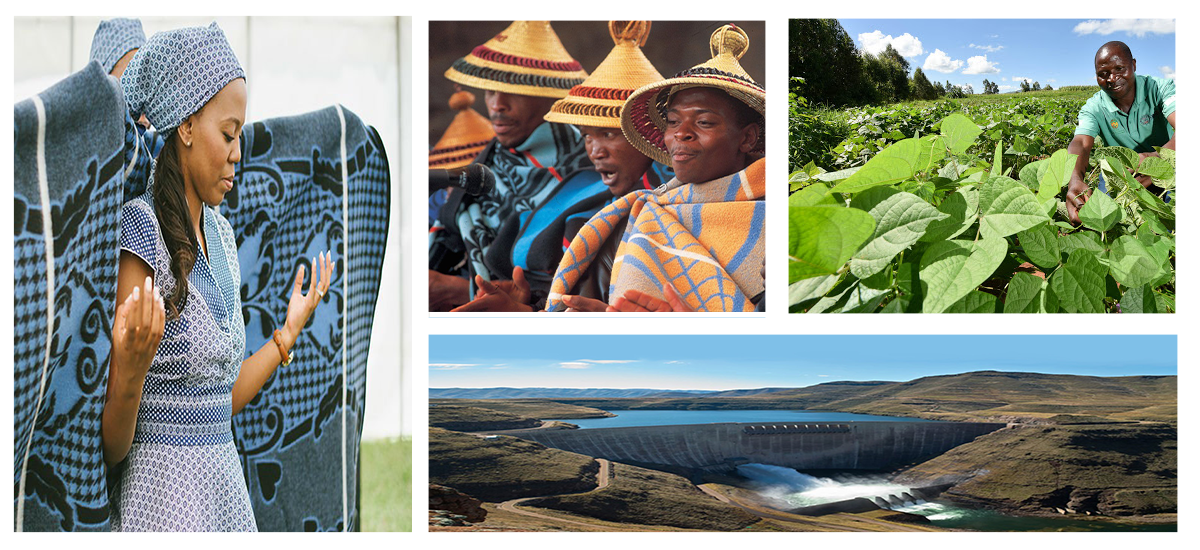 BUSINESS OPPORTUNITIES IN LESOTHO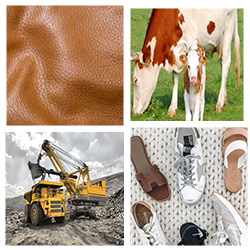 There are a lot of business opportunities in Lesotho, especially in the garment and clothing sector. Lesotho has a stronghold over the textile, footwear and garments industry and hence emerging sectors like knitting fabric mills, accessories, packaging, leather and footwear, assembly of customer electrical and electronic products, mining of minerals and many more can act as attractive investment opportunities for nations across the world.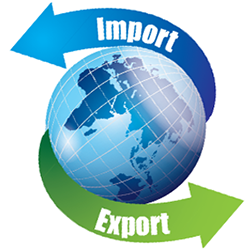 While Lesotho's economy is heavily driven by sectors like agriculture and mining, the top exports are garments, diamonds and water. However, exports of Lesotho decreased to LSL 3,420.90 million in Q3 of 2019 from LSL 3,917.10 million in Q2 of 2019. On the other hand, Lesotho's imports increased from LSL 6,505.50 million in Q2 of 2019 to LSL 6,655.40 million in Q3 of 2019.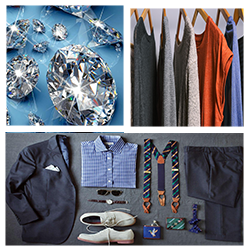 Clothing and Diamonds form a major part of the exports of Lesotho with clothing forming 40% of total exports and diamonds being 22% of the total exports. The main export partners are the United States (35%) and South Africa (30%).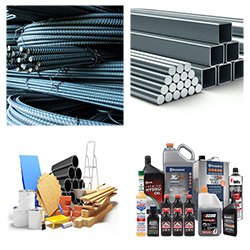 Top imports of Lesotho are food, fuel, machinery and building materials. Hence, items like mineral fuels, oils and distillation products formed 18% (USD 367.01 million) of total imports of the country, followed by iron and steel articles at 13% ($262.57 million). Also, Lesotho's main import partners are South Korea, Taiwan, China, Hong Kong, the United States and South Africa.
FOR MORE INFORMATION PLEASE VISIT BELOW LINKS
LINK TO WEBINAR VIDEO