Global India Business Forum presented Honorary membership to H.E. Bounneme Chouanghom, Ambassador, Embassy of Lao P.D.R in New Delhi.A discussion to have a collaboration between GIBF and Lao to explore different business opportunities and trade between two countries was held.Global President- GIBF.
Exports :
Wood, clothing, coffee, electricity, metals, corn, rubber, timber, mining commodities and hydroelectricity.
---
Imports :
Machinery, equipment and motor vehicles, iron and steel, telecommunication equipment, beverages and cement.
ABOUT LAO
BUSINESS OPPORTUNITIES IN LAO
The Laos government introduced more pragmatic development policies in 1980 and has been implementing them. By 1986 it introduced market-oriented reforms. This opened the channels for private and state enterprises and they operated side by side. The government also encouraged foreign investment. Besides energy production and mining, Lao is mainly into food processing (rice milling and beverage production—mostly beer and soft drinks), sawmilling, the production of building materials (e.g., nails and brick). It also manufactures a variety of light consumer goods (primarily plastic products, tobacco and cigarettes, and detergents). Garment production is majorly for export, has been expanding rapidly. Laos manufacturing sector also includes handicrafts.
Foreigners can invest in a number of businesses. They can do business by being a sole proprietor, having limited liability company (including foreign-owned company and joint-venture company), partnerships, branch of a foreign corporation, a representative office, or a business cooperation by contract.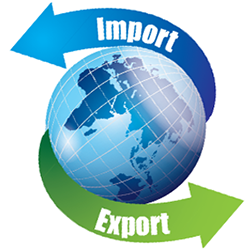 In 2020, Laos was the number 113 economy in the world in terms of GDP (current US$), the number 105 in total exports, the number 121 in total imports, the number 141 economy in terms of GDP per capita (current US$) and the number 104 most complex economy according to the Economic Complexity Index (ECI).
Laos mainly exports electricity ($1.93B), gold ($553M), rubber ($360M), refined copper ($335M), and copper ore ($309M) mostly to Thailand ($2.95B), China ($1.68B), Vietnam ($440M), Japan ($127M), and Germany ($118M).
Laos major imports include refined petroleum ($527M), bovine ($154M), cars ($145M), iron structures ($124M), and broadcasting equipment ($114M) mostly from Thailand ($3.36B), China ($1.42B), Vietnam ($566M), Japan ($142M), and Germany ($57.4M).