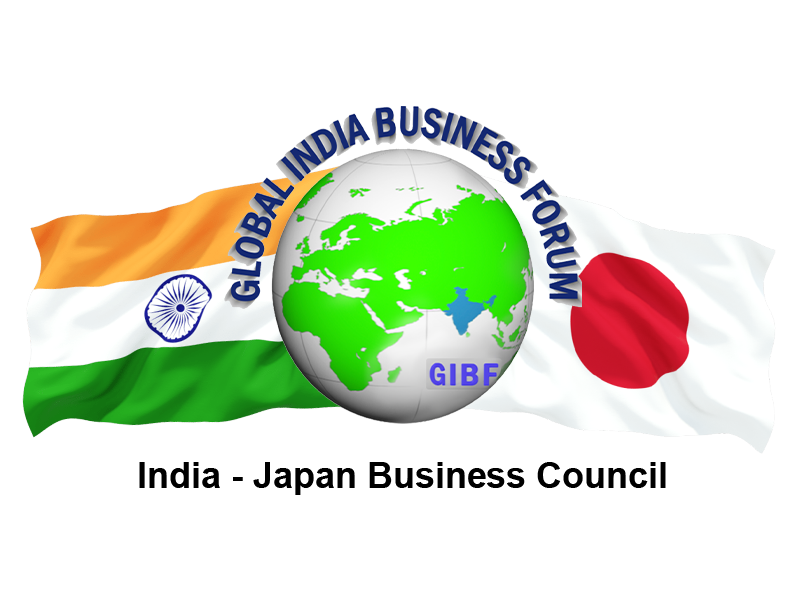 Global India business forum presented Honorary membership to Fukahori Yasukata, Consulate General of Japan, in Mumbai and to Tsuchiya Takehiro, Counsellor of Embassy of Japan in New Delhi. A discussion was held to have a collaboration between GIBF and Japan to explore different business opportunities and trade between two countries. Global President- GIBF Dr Jitendra Joshi and Global Cordinator Deepali Gadkari attend the meeting.
Exports :
Transport Equipment, Machinery, Electrical Machinery, Chemicals, Manufactured Goods, Raw Materials, Foodstuff, Mineral Fuels
Imports :
Electrical Machinery, Mineral Fuels, Machinery, Foodstuff, Chemicals, Manufactured Goods, Raw Materials, Transport Equipment.
ABOUT JAPAN
Japan is an island country located in the Pacific Ocean in East Asia. It is bordered on the west by the Sea of Japan. The country spans from the Sea of Okhotsk in the north toward the East China Sea and Taiwan in the south. It is also part of the Ring of Fire. The five main islands are Hokkaido, Honshu, Shikoku, Kyushu, and Okinawa. Tokyo is Japan's capital and largest city; other major cities include Yokohama, Osaka, Nagoya, Sapporo, Fukuoka, Kobe, and Kyoto. Japan is one of the most densely populated country in the world and is very urbanized. Japan is a great power and a member of numerous international organizations, including the United Nations (since 1956), the OECD, and the Group of Seven.
BUSINESS OPPORTUNITIES IN JAPAN
FOR MORE INFORMATION PLEASE VISIT BELOW LINKS