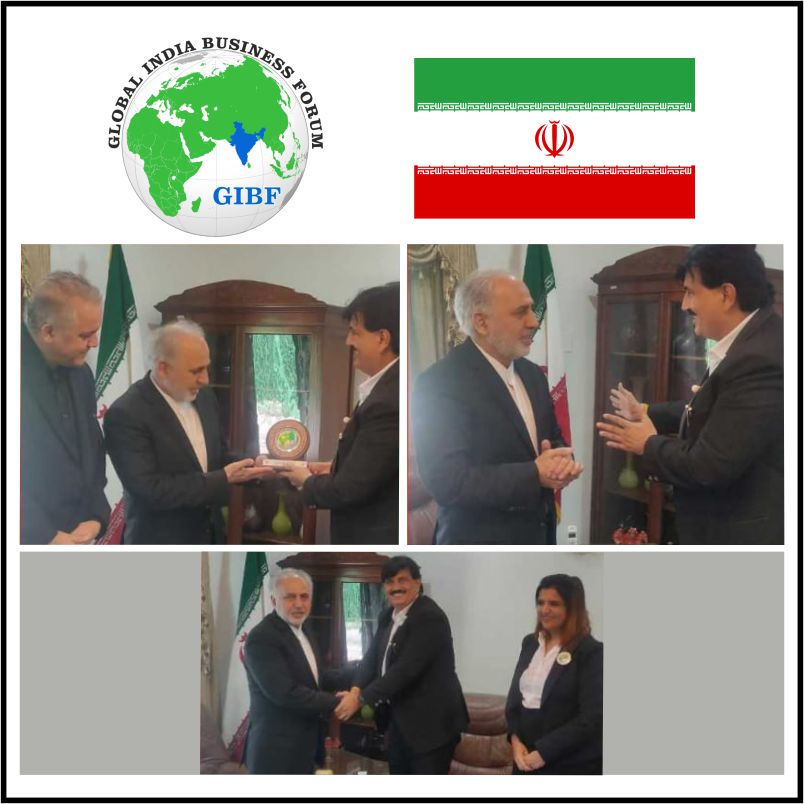 The Consulate General of Embassy of Iran, Mr. A.M. Alikhani and Second Consul H.R. Barkhordari Araghi have accepted the Honorary Membership of Global India Business Forum, in the presence of Global President Dr. Jitendra Joshi and Global Coordinator Deepali Gadkari. Realizing the strengths of Global India Business Forum and the Consulate of Iran and conscious of the benefits to be derived by both organizations and its members through this mutual understanding, both parties will be associated with each other in mutual cooperation to facilitate mutual investment, trade and economic cooperation complimented by knowledge sharing, training, certification and networking.
Exports :
Chemicals, Fruits, Plastic, Ceremic products, Metals
Imports :
Cars, Corn, Rice, Vehicle parts, Soyabeans
ABOUT IRAN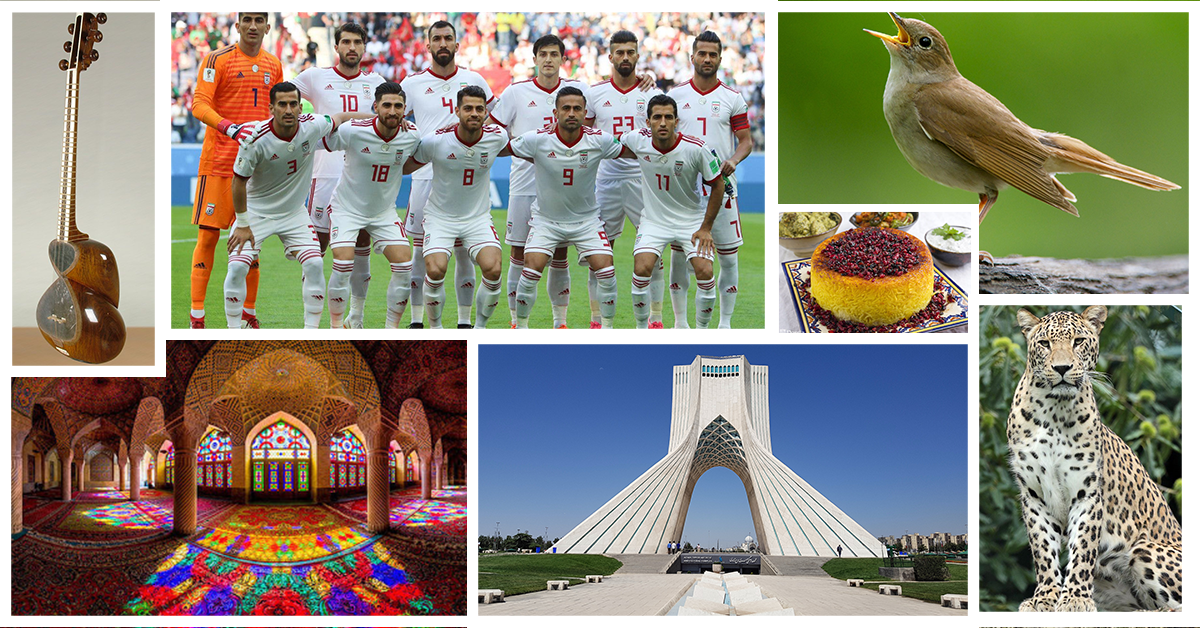 Iran, also called Persia is a country situated in Western Asia and is bordered by countries like Armenia, Azerbaijan, Turkmenistan, Afghanistan, Turkey and Iraq. Tehran is the capital of Iran and is also the largest city in the country. Tehran is also the cultural and economic hub. Iran has one of the oldest civilizations in the world with early settlements going back to 4th millennium BC. The country's population was pre-dominantly Zoroastrian then, however, with the invasion of Arab Muslims, Iran's population went through Islamization and eventually became a center for Islamic culture and learning's. Iran is also one of the fewest countries to have not been colonized by Europeans. Iran is a presidential democracy and also is an Islamic theocracy. The final authority is bestowed upon an autocratic "Supreme Leader". Iran is also a founding member of the UN, ECO, OIC and OPEC. It is also a major regional and middle power and also has large deposits of fossil fuels which make it a country of international interest and Iran also exerts a major influence in international energy security and also on the world economy. Iran also has 22 UNESCO World Heritage Sites due to its rich history and culture.
BUSINESS OPPORTUNITIES IN IRAN
Iran has huge reserves of oil and natural gas and because of these reserves the country exerts a huge influence on the international trade of petroleum products. Most countries have Iran on their list among other Middle Eastern countries when it comes to importing oil and petroleum products. Hence, the country has immense amount of business opportunities in the mining sector. The country also leads in the manufacturing and agriculture sectors and has been among the top 5 producers of apricots, cherries, sour cherries, cucumbers, walnuts, etc. Tourism is another sector that can attract a lot of business opportunities from other countries as Iran is known to have a lot of heritage sites which are listed under UNESCO World Heritage Sites.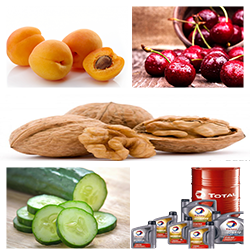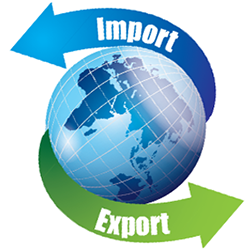 Imports in Iran amounted to around $8.4 billion in 2019, which was a decrease of -48.5%since 2015 and -13% between 2018 and 2019. China makes for 18% of the imports of Iran, also making it the country's largest importer, followed by Saudi Arabia at 13% and the United States at 9%. The exports between Iran and the EU members from January to March 2020 was at Euros 1.16 billion which is a 0.22% decline when compared with the first quarter in 2019, as per Eurostat. On the other hand, the imports of Iran decreased to INR 0.63 billion in May 2020 as compared to INR 1.56 billion in April 2020.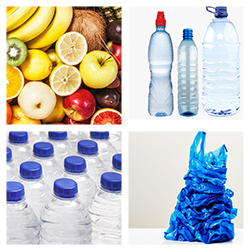 The main exports of Iran are oil and natural gas which accounts for around 82% of the total export revenues, followed by fruits, plastics, chemicals, etc. The main export partners of Iran are China, Japan and Turkey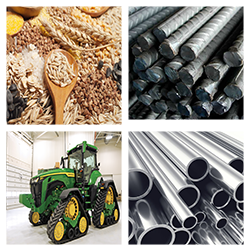 Iran mainly imports machinery, cereals, iron and steel. Also, main import partners of Iran are the UAE, China, South Korea and Turkey.