Global India business forum presented honorary CDA Mrs. Josephine Patricia NTYAM-EHYA,First Counsellor/ Charge d Affaires a.i. Embassy of Gabon in India. We had a fruitful discussion to collaborate GIBF and Gabon to explore different business opportunities and trade between two countries. Global President- GIBF Dr. Jitendra Joshi and Director - Global Operations Deepali Gadkari attend the meeting.
Exports :
Petroleum products, manganese, uranium and timber.
Imports :
Machinery, construction materials, cereals and other foodstuffs.
ABOUT GABON
Gabon is one of the most prosperous countries in Sub-Saharan Africa. It is blessed with abundant natural resources like petroleum, natural gas, diamond, niobium, manganese, uranium, gold, timber, high quality iron ore and hydropower. It is one of the worlds largest producers of manganese. It is also known for mining diamonds and gold. Oil makes up for 43% of the gross domestic product (GDP), and 81% of exports. It is one of the most politically and economically stable countries in the continent.
Gabon is known for the Oklo reactor zones, the only known natural nuclear fission reactor on Earth which was active two billion years ago.
BUSINESS OPPORTUNITIES IN GABON
The special economic zone, Nkok SEZ with diverse industries, is one of the most appealing locations for doing business in West Central Africa. Formed through a partnership between Olam International Ltd. (Singapore), Gabon and Africa Finance Corporation, Nkok SEZ gave opportunities to lot of entrepreneurs. Around 80 companies, both domestic and international, are established in Nkok SEZ.
Significant investment has been seen in timber, metallurgy, recycling, civil engineering and construction, pharmaceutical and cosmetics, IT & telecommunications, hydrocarbon, finance, and tertiary services.
Some of the significant tax benefits and incentives to industrial investors include zero percent tax on land properties, zero percent tax on income for the first 10 years and 10 percent for the next five years. It also allows 100 percent repatriation of funds, 100 percent exemption from income tax, corporate tax and capital gains tax, 100 percent foreign ownership etc. Electricity is given for subsidised rates to SEZ-based industries. International investors do not have to pay custom duty on import of plant and machinery or spare parts for industries.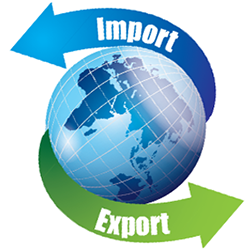 In 2020, Gabon was the number 122 economy in the world in terms of GDP (current US$), the number 115 in total exports, the number 157 in total imports, the number 90 economy in terms of GDP per capita (current US$) and the number 122 most complex economy according to the Economic Complexity Index (ECI).
Gabon mainly exports crude petroleum ($2.36B), manganese ore ($1.23B), sawn wood ($284M), veneer sheets ($173M), and refined petroleum ($60.8M) to China ($2.81B), India ($282M), Singapore ($160M), South Korea ($143M), and Australia ($131M).
Gabon mostly imports special purpose ships ($172M), Rice ($81M), poultry meat ($76.9M), packaged medicaments ($61.1M), and valves ($37M) from France ($449M), China ($415M), Republic of the Congo ($226M), United States ($89.5M), and United Arab Emirates ($82.2M).