Global India business forum presented honorary membership to H.E.Kamlesh S.Prakash, High Commissioner and High Commission of the Republic of Fiji. We had a fruitful discussion to collaborate GIBF and Fiji to explore different business opportunities and trade between two countries. Global President- GIBF Dr. Jitendra Joshi and Director - Global Operations Deepali Gadkari attend the meeting.
Exports :
Petroleum products, Sugar, Fish, Clothing, Mineral water, and Gold
Imports :
Refined Petroleum, Wheat ($48.8M), Non-fillet Frozen Fish, Broadcasting Equipment and Cars
ABOUT FIJI
Pottery excavated from Fijian towns shows that Fiji was settled before or around 3500–1000 BC, although the question of Pacific migration still lingers. It is believed that the Lapita people or the ancestors of the Polynesians settled the islands first but not much is known of what became of them after the Melanesians arrived; they may have had some influence on the new culture, and archaeological evidence shows that they would have then moved on to Tonga, Samoa and Hawaii. The first settlements in Fiji were started by voyaging traders and settlers from the west about 3500 years ago. Lapita pottery shards have been found at numerous excavations around the country. Aspects of Fijian culture are similar to Melanesian culture to the western Pacific but have stronger connection to the older Polynesian cultures such as those of Samoa and Tonga. Trade between these three nations long before European contact is quite obvious with Canoes made from native Fijian trees found in Tonga and Tongan words being part of the language of the Lau group of islands. Pots made in Fiji have been found in Samoa and even the Marquesas Islands. Across 1000 kilometres from east to west, Fiji has been a nation of many languages. Fijis history was one of settlement but also of mobility. Over the centuries, a unique Fijian culture developed. Constant warfare and cannibalism between warring tribes was quite rampant and very much part of everyday life. Fijians today regard those times as "na gauna ni tevoro" (time of the devil). The ferocity of the cannibal lifestyle deterred European sailors from going near Fijian waters, giving Fiji the name Cannibal Isles, in turn Fiji was unknown to the rest of the outside world.
The Dutch explorer Abel Tasman visited Fiji in 1643 while looking for the Great Southern Continent. Europeans settled on the islands permanently beginning in the nineteenth century.[7] The first European settlers to Fiji were Beachcombers, missionaries, whalers and those engaged in the then booming sandalwood and beche-de-mer trade. Ratu Seru Epenisa Cakobau was a Fijian chief and warlord from the island of Bau, off the eastern coast of Viti Levu, who united part of Fijis warring tribes under his leadership. He then styled himself as King of Fiji or Tui Viti and then to Vunivalu or Protector after the Cession of Fiji to Great Britain. The British subjugated the islands as a colony in 1874, and the British brought over Indian contract labourers to work on the sugar plantations as the then Governor and also the first governor of Fiji, Arthur Charles Hamilton-Gordon, adopted a policy disallowing the use of native labour and no interference in their cult
BUSINESS OPPORTUNITIES IN FIJI
Fiji has a secure and reliable business environment that harnesses a multitude of investment prospects and opportunities, specialising in manufacturing, garments/textile, fisheries, forestry, agro-processing, flori-culture, tourism, mining and information technology. These fields are utilised by many international investors, including notable figures Lang Walker of Walker Corporation and Tony Robbins.
Logistically, Fiji has easy and dependable access to efficient global communications and transportation routes. Both in shipping and air travel, Fijis business environment ensures secure and viable transport which is maintained by bodies such as the Department of Civil Aviation. Fiji also operates with state of the art telecommunication infrastructure that provides secure links through fibre optic cable connections and satellites to connect to the rest of the world in advanced and effective methods. Furthermore, Fiji utilises well-developed infrastructure and possesses a very high standard for electricity, water supply, international airports and wharfs. This is accompanied by progressive health and medical facilities, with a modern private hospital and medical centres.
Business-wise, Fiji also maintains a very high standard. With well-developed banking and financial institutions, such as Westpac, Bank South Pacific and Reserve Bank of Fiji, the stability of an effective financial system and the regulation of a sound financial structure is consistently upheld. Fiji has the institutions available to provide full financial servi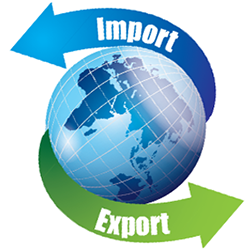 Exporting refers to the selling of goods and services from the home country to a foreign nation. Whereas, importing refers to the purchase of foreign products and bringing them into ones home country
Fiji mainly exports cane sugar, bottled water, fish, wood, gold, bread and manioc. Fijis main exports partners are United Kingdom, United States, Singapore, Tonga, Japan, New Zealand, Vanuatu, Western Samoa and the Cook Islands.
An import is a good or service bought in one country that was produced in another. Imports and exports are the components of international trade. If the value of a countrys imports exceeds the value of its exports, the country has a negative balance of trade, also known as a trade deficit.