Exports :
Machinery and equipment, timber, textiles, metal and metal products, and processed foodstuffs.
---
Imports :
Machinery and equipment, vehicles and transport equipment, and chemicals.
ABOUT ESTONIA
BUSINESS OPPORTUNITIES IN ESTONIA
The Estonian government made it easy for foreigners to start a business by issuing an ID-card for digital signing, e-Residency. The country s world class human capital, strong digital base, and competitive business environment attract businesses globally. There are investment opportunities in supply chain, digital business/logistics, industrial R&D including academia, accelerators and competence centre s, e-health, marine industries, energy, mechanical engineering, chemicals, e-commerce.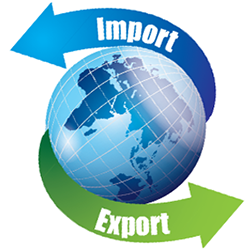 In 2020 Estonia was the number 73 economy in the world in terms of total exports and the number 74 in total imports. In April 2022, Estonias exports increased by four percent and imports by 31 percent in comparison to April 2021.
Estonia majorly exports broadcasting equipment ($1.2B), refined petroleum ($581M), coal tar oil ($553M), cars ($475M), and pre-fabricated buildings ($443M) to Finland ($2.24B), Sweden ($1.53B), Russia ($1.4B), Latvia ($1.37B), and United States ($1.34B).
Estonia s top imports include refined petroleum ($1.19B), cars ($1.07B), packaged medicaments ($476M), broadcasting equipment ($431M), and sawn wood ($359M), importing mostly from Russia ($2.28B), Germany ($2.02B), Finland ($1.78B), Latvia ($1.59B), and Lithuania ($1.33B).