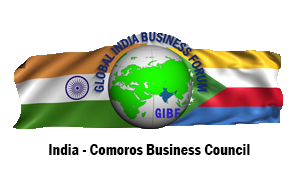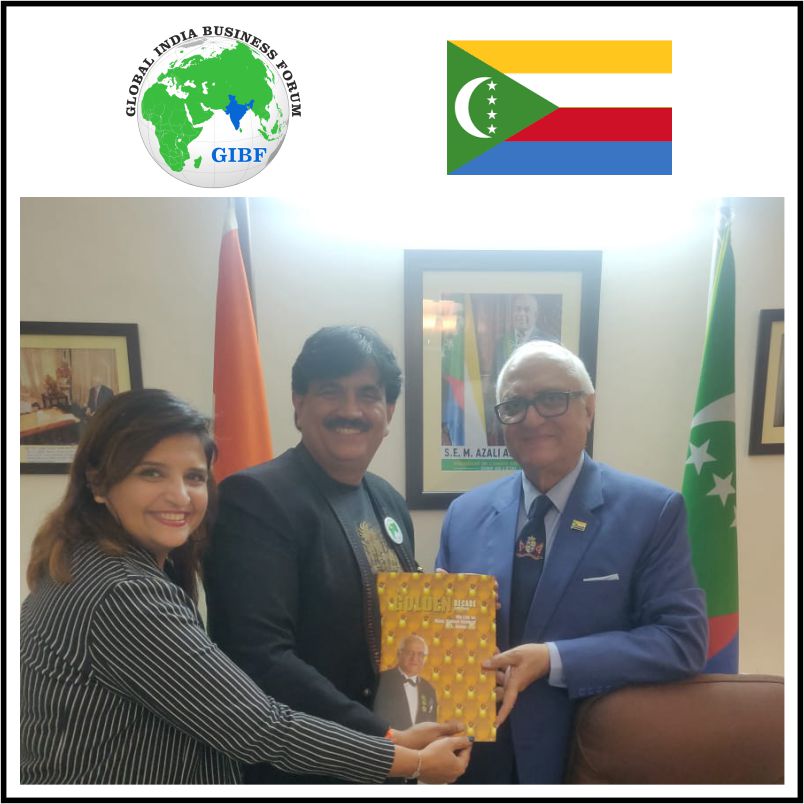 The Honorary Consulate General of Embassy of Comoros, Mr. Kanhaiya Lal Ganju accepted the Honorary Membership of Global India Business Forum, in the presence of Global President Dr. Jitendra Joshi and Global Coordinator Deepali Gadkari. Realizing the strengths of Global India Business Forum and the Consulate of Comoros and conscious of the benefits to be derived by both organizations and its members through this mutual understanding, both parties will be associated with each other in mutual cooperation to facilitate mutual investment, trade and economic cooperation complimented by knowledge sharing, training, certification and networking.
Exports :
Clove, Ylang-Ylang Plant, Perfume essences, Vanilla, Coconut
Imports :
Fuel, Cars, Rice, Cement, Fish
ABOUT COMOROS
Union of the Comoros, also called as Comoros is an island country in the Indian Ocean. It is located at the northern end of the Mozambique Channel off the eastern coast of Africa. It shares its borders with Madagascar, Tanzania, Mozambique and Seychelles. The capital of Comoros is Moroni, which is also the largest city in the island country. The majority of the population of the country is Muslim and is also a part of the Arab League and is also the only country to be located entirely in the Southern Hemisphere. It is also a member of the African Union and many other governing bodies. Comoros has three official languages unlike most countries; these languages are Comorian, French and Arabic. Comoros is the fourth smallest country in Africa in terms of area which is 640 sq. mi. and the country's population as of 2020 is 8,69,601. The island country is also an archipelago, which means that the country is in a chain or cluster of other islands, and it consists of three major islands along with many other smaller islands. The country became independent in the year 1975 thus freeing itself from the French rule.
BUSINESS OPPORTUNITIES IN COMOROS
Agriculture, fishing, forestry and hunting are the leading sectors and a major source of income for the country. All these sectors contribute 40% to the country's GDP and these sectors engage almost 80% of the population. Also, Comoros is engaged in producing cash crops like vanilla, ylang-ylang and cloves. Comoros is the world leader in producing ylang-ylang, which is used to manufacture perfumes. Hence a there are a lot of business opportunities for other nations to invest in these exotic products as perfumes are used a lot all over the world.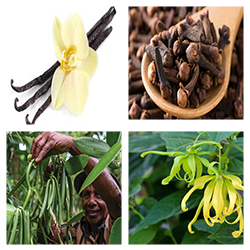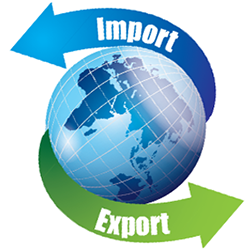 Comoros' exports have seen an increase in the year 2019 from KMF 17,642 million in 2018 to KMF 21,628 million. On the other hand, the country saw a decrease in its imports from KMF 1,19,286 million in 2018 to KMF 1,14,286 million in 2019.Imports in Comoros amounted to around $8.4 billion in 2019, which was a decrease of -48.5%since 2015 and -13% between 2018 and 2019.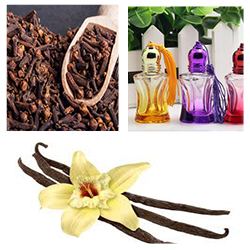 The main export of Comoros is cloves which accounts for 71% of the total exports which is followed by ylang-ylang and other perfume essences which are accounting for 9%. Another important export item is vanilla which is 4% of the total exports. The main export trading partners are Singapore, Turkey, France, Netherlands and India.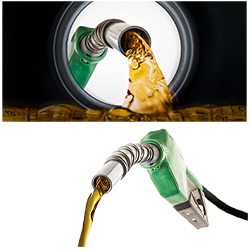 Comoros mainly imports fuel which accounts for 23% of total imports, followed by cars which stands at 18% of total imports. The main import trading partners are Pakistan, France, United Arab Emirates (UAE), Turkey, India and Kenya.
FOR MORE INFORMATION PLEASE VISIT BELOW LINKS
LINK TO WEBINAR VIDEO