Global India business forum presented honorary H.E. Soungui Ahmed, Ambassador, and Embassy of the Republic of Chad in India. We had a fruitful discussion to collaborate GIBF and Chad to explore different business opportunities and trade between two countries. Global President- GIBF Dr. Jitendra Joshi and Director - Global Operations Deepali Gadkari attend the meeting.
Exports :
Gold, Gum Arabic, Sesame, Cattle, and Cotton
Imports :
Machinery and Equipment, Food Products, and Textiles
ABOUT CHAD
The Republic of Chad is a landlocked country bordered by Libya, Sudan, the Central African Republic, Cameroon, Nigeria and Niger. Since year 2000, the countrys economy got a boost with the beginning of major foreign direct investment in the oil sector.
BUSINESS OPPORTUNITIES IN CHAD
The countrys economy has been seeing a robust growth recently due to its progress in the oil sector. It has become Chads main foreign currency earner. Cotton and livestock have always been important export products of Chad. Agriculture makes up for almost 38 per cent of the countrys total gross domestic product (GDP).
Some of the important sectors for foreign investment are –
Mining
Energy
Telecommunication
Industry
Tourism
Fishing
Agriculture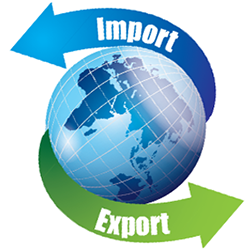 The main imports are machinery and equipment, food products, and textiles, most of which come from the European Union, Cameroon, and the United States. Petroleum is by far the main export; raw cotton, live cattle, meat, and fish are also exported. Primary export partners are the United States and China.
Gabon mainly exports crude petroleum ($2.36B), manganese ore ($1.23B), sawn wood ($284M), veneer sheets ($173M), and refined petroleum ($60.8M) to China ($2.81B), India ($282M), Singapore ($160M), South Korea ($143M), and Australia ($131M).
The main imports of Chad are packaged medicaments ($71.8M), computers ($57.7M), broadcasting equipment ($39.7M), cars ($33.2M), and delivery trucks ($31M) from China ($298M), United Arab Emirates ($186M), France ($99.4M), India ($61.8M), and Netherlands ($56.1M). Foodstuffs still constitute most of the countrys imports. Other major import products include machinery and transportation equipment and industrial goods. The country spends almost $35 million on fuel and energy every year, importing from countries like Nigeria, France, Cameroon and India.