The Ambassador of Burkina Faso H.E. Mr. Amadou Traore accepted the Honorary Membership of Global India Business Forum. Our Global President Dr. Jitendra Joshi and Director - Global Operations Ms. Deepali Gadkari visited the embassy for Mutual Business Association between India & Burkina Faso.
Exports :
Gold, Raw Cotton, Brazil Nuts, Coconuts, Cashews
Imports :
Refined Petroleum, Packaged Medicaments, Rice, Cement, Delivery Trucks
ABOUT BURKINA FASO
Burkina Faso is a landlocked country in West Africa that covers an area of around 274,200 square kilometres and is bordered by Mali to the northwest, Niger to the northeast, Benin to the southeast, Togo and Ghana to the south, and the Ivory Coast to the southwest. As of 1 January 2021, the population of Burkina Faso was estimated to be 21,218,526 people. Capital of Burkina Faso is Ouagadougou with population of 2,915,000. About nine-tenths of the population is engaged in subsistence agriculture or livestock raising. Difficult economic conditions, made worse by severe intermittent droughts, have provoked considerable migration from rural to urban areas within Burkina Faso and to neighboring countries, most notably Côte d'Ivoire and Ghana. The development of industry in Burkina Faso is hampered by the small size of the market economy and by the absence of a direct outlet to the sea. Agricultural production consists of subsistence foodstuffs, with the surplus being sold as cash crops. Surplus cotton, shea nuts, sesame, and sugarcane are exported, while sorghum, millet, corn (maize), peanuts (groundnuts), and rice are grown for local consumption. Industry is limited to a number of plants that are mainly in the cities and larger towns. Chief manufactures include foodstuffs, beverages, textiles, shoes, and bicycle parts.
BUSINESS OPPORTUNITIES IN BURKINA FASO
Since Gold is the largest export of Burkina Faso, a lot of businesses dealing with Gold and its by-products can be successfully established. Also, Raw Cotton, Coconuts are fast growing export industry of Burkina Faso.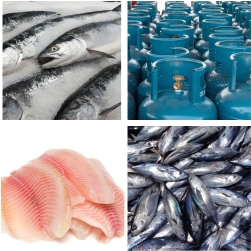 The top exports of Burkina Faso are Gold ($4.28B), Raw Cotton ($321M), Coconuts, Brazil Nuts, and Cashews ($219M), Zinc Ore ($210M), and Raw Zinc ($188M), exporting mostly to Switzerland ($3.21B), India ($1.16B), Singapore ($253M), Cote d'Ivoire ($210M), and Ghana ($109M).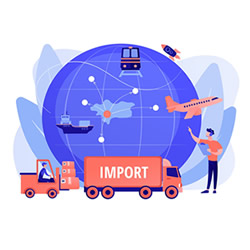 The top imports of Burkina Faso are Refined Petroleum ($713M), Packaged Medicaments ($122M), Rice ($111M), Cement ($95.7M), and Delivery Trucks ($83.6M), importing mostly from Cote d'Ivoire ($549M), China ($373M), France ($337M), Ghana ($248M), and India ($230M).
FOR MORE INFORMATION PLEASE VISIT BELOW LINKS