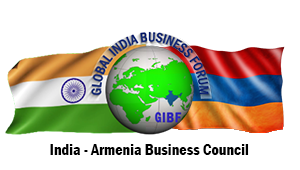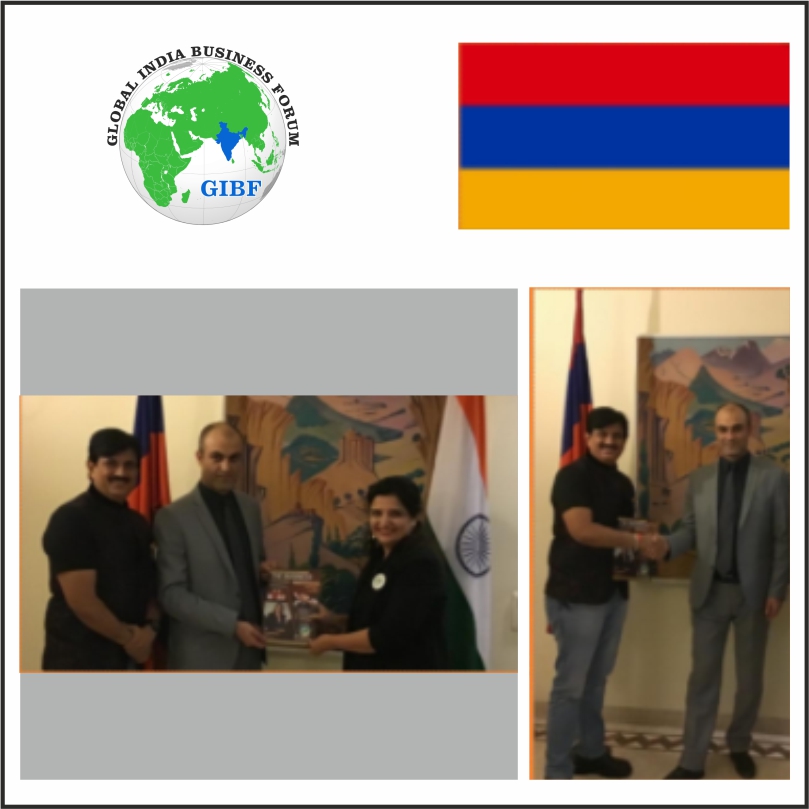 The third Secretary & Consul of the Armenia, Mr. Vladimir Poghosyan has accepted the Honorary Membership of Global India Business Forum, in the presence of Global President, Dr. Jitendra Joshi and Global Coordinator, Mrs. Deepali Gadkari. Realizing the strengths of Global India Business Forum and the Consulate of Armenia and conscious of the benefits to be derived by both organizations and its members through this mutual understanding, both parties will be associated with each other in mutual cooperation to facilitate mutual investment, trade and economic cooperation complimented by knowledge sharing, training, certification and networking.
Exports :
Metals, Diamonds, Beverages, Vegetables, Energy
Imports :
Oil, Natural gas, Cereals, Rubber manufactures, Electrical machinery
ABOUT ARMENIA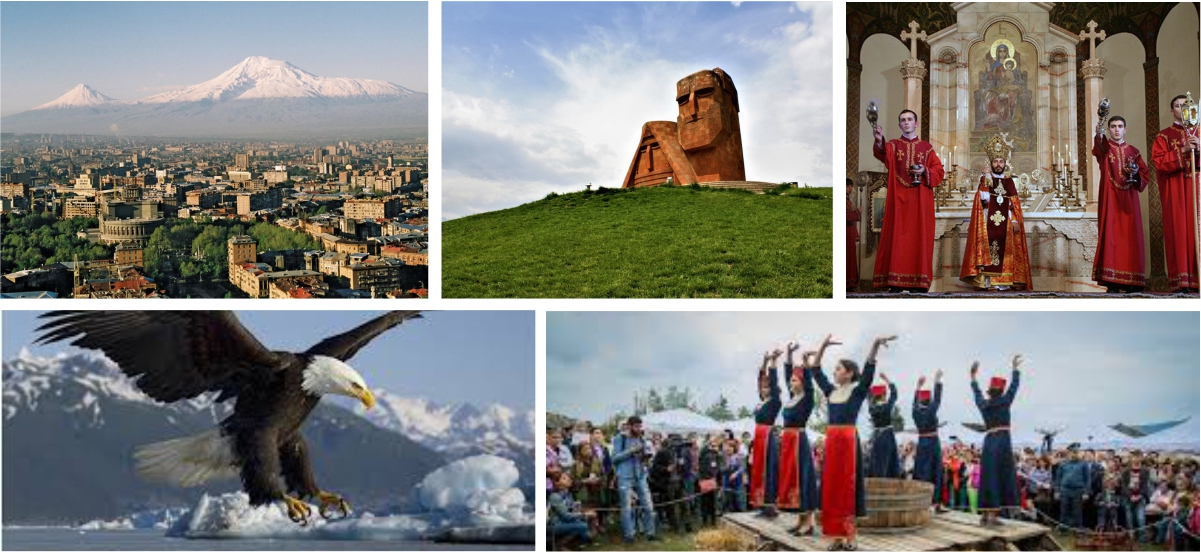 Armenia, also officially called the Republic of Armenia, is a landlocked country located in the South Caucasus region of the continent Eurasia. The country shares its borders with Turkey, Georgia, Azerbaijan and Iran. Armenia is a developing country as of now and the economy of Armenia is dependent primarily on industries and extraction of minerals. The country currently ranks 81st on the Human Development Index (HDI). Armenia is a part of many European government organisations such as the Council of Europe, the Eastern Partnership, Eurocontrol, the Assembly of European Regions and the European Bank for Reconstruction and Development. The currency of Armenia is Armenian Dram and the total land area of the country is 29,743 sq. km. The capital of Armenia is Yerevan and the official language of Armenia is Armenian.
BUSINESS OPPORTUNITIES IN ARMENIA
Armenia has large reserves of copper ores, gold, etc. Also, the country produces cigars and alcohol which are exported all across the globe. Jewellery articles and related parts are also other important exports of Armenia. The country also produces electrical energy and exports the same. These sectors, therefore, can bring in a lot of business opportunities for Armenia and other countries interested in investing in the landlocked country. The country also imports a lot of energy resources such as oil, natural gas, etc. These products can act as attractive business opportunities for countries interested in investing in Armenia's energy sector.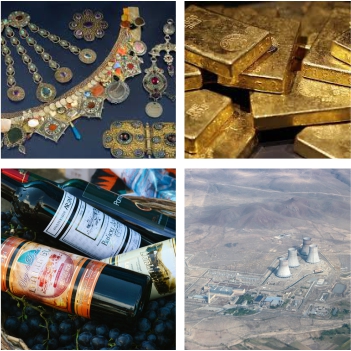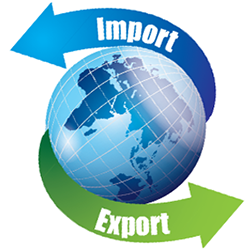 The exports of Armenia increased from $210.90 million in the month of November 2020 to $258.90 million in the month of December 2020. On the other hand, the imports of Armenia also increased from $405.30 million in November 2020 to $488.70 million in the month of December 2020.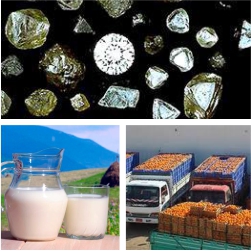 The top exports of Armenia are metals and diamonds, along with energy, beverages, vegetables and fruits. The main export partners of the country are Russia, Germany, Iran, Bulgaria, the Netherlands, the USA, Spain, Canada and Belgium.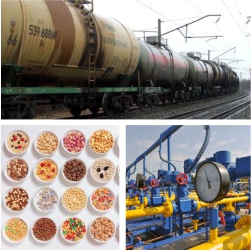 The top imports of Armenia are oil, natural gas, cereals, rubber, cork, wood and electrical machinery. The main import partners of Armenia are Russia, China, Ukraine, Iran, Germany, Italy, Turkey, France and Japan.
FOR MORE INFORMATION PLEASE VISIT BELOW LINKS