Global India business forum presented honorary membership to Franco Agustin Senilliani Melchior Head of the Economic and Trade Office Embassy of Argentina.
We had a fruitful discussion to collaborate GIBF and Argentina. to explore different business opportunities and trade between two countries.Global President- GIBF Dr. Jitendra Joshi and Director - Global Operations Deepali Gadkari attend the meeting.
Exports :
Soybean Meal ($7.89B), Corn ($6.46B), Soybean Oil ($3.9B), Soybeans ($2.31B), and Delivery Trucks ($2.3B)
---
Imports :
Cars ($1.77B), Soybeans ($1.76B), Motor vehicles; parts and accessories (8701 to 8705) ($1.71B), Refined Petroleum ($1.25B), and Petroleum Gas ($1.17B)
ABOUT ARGENTINA
Argentina, officially the Argentine Republic, is a country in the southern half of South America. Argentina covers an area of 2,780,400 km², making it the second-largest country in South America after Brazil, the fourth-largest country in the Americas, and the eighth-largest country in the world.
Argentina is known for its passion for soccer, Mate culture, and love for Tango. With stunning natural landscapes in Patagonia to vibrant city life in Buenos Aires, the country offers a unique experience for travelers. Argentina is also famous for its quality wine, delicious food, and world-renowned landmarks.
BUSINESS OPPORTUNITIES IN ARGENTINA
The national market of Argentina is quite big. Along with that, the export potentials are high, especially from the agricultural sector. All these will help to start your business in Argentina and grow it.
In the diverse economy of Argentina, there are several profitable areas of business.
Marketing Services
Just like business consultancy, marketing services also have a great demand. If you have marketing exposure, you can start your marketing services company in Argentina. As a marketing consultant, you are supposed to provide both offline as well as online marketing services to your clients.
Organic Cultivation
Argentina leads the organic cultivation area in South America. Therefore organic cultivation is a profitable business in Argentina.
You have to know the details of organic cultivation before starting the business. Organically grown products get a higher price in the market and hence greater profit for you. Products like sugarcane, fruits, vegetables, or beans can be grown. You have to organize quick sales of the produce.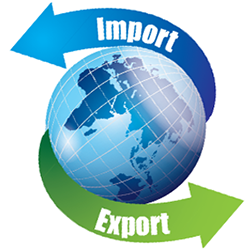 Argentina had a total export of 54,883,822.45 in thousands of US$ and total imports of 42,355,505.40 in thousands of US$ leading to a positive trade balance of 12,528,317.05 in thousands of US$ The Effectively Applied Tariff Weighted Average (customs duty) for Argentina is 6.88% and the Most Favoured Nation (MFN) Weighted Average tariff is 11.14%.The trade growth is -6.62% compared to a world growth of -3.91%. GDP of Argentina is 383,066,977,653.56 in current US$.
The countrys main exports include maize, oil-cake and other solid residues, soy-bean oil and soya beans, motor vehicles, and wheat and meslin.
Argentinas most valuable imported products include automobile parts or accessories, refined petroleum oils, petroleum gases, phone devices including smartphones, cars and computers.