Global India business forum presented honorary membership H.E.Freddy Svane, Ambassador Royal Danish Embassy. We had a fruitful discussion to collaborate GIBF and Danish to explore different business opportunities and trade between two countries. Global President- GIBF Dr. Jitendra Joshi and Director - Global Operations Deepali Gadkari attend the meeting.
Exports :
Foodstuffs, machinery, instruments, packaged medicaments, different types of machinery and others.
---
Imports :
Refined petroleum, cars, computers, chemicals, consumer goods, machinery, and equipment
ABOUT DENMARK
Denmark is surrounded by water and has more than 400 islands.
A small country, Denmark is big on culture, cooking and coastline. The main attractions include Tivoli, the Little Mermaid, and Legoland. Today, Danish design, architecture, and the New Nordic Cuisine put Denmark on the world map. Denmark is keen on green transition and is more or less powered by renewable energy.
Denmark's per capita gross national product is among the highest in the world. The economy is based primarily on service industries, trade, and manufacturing; only a tiny percentage of the population is engaged in agriculture and fishing.
BUSINESS OPPORTUNITIES IN DENMARK
Denmark has exceptional business opportunities for the fast-growing cleantech sector. Some of the investment opportunities in cleantech sector includes - The Power to X, wind power, green data, energy storage, green maritime and transportation.
The country is also one of the worlds top locations for tech activities. The business opportunities include -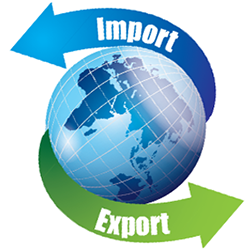 In 2020, Denmark was the number 34 economy in the world in terms of GDP (current US$), the number 35 in total exports, the number 35 in total imports, the number 9 economy in terms of GDP per capita (current US$) and the number 27 most complex economy according to the Economic Complexity Index (ECI).
The top exports of Denmark are Packaged Medicaments ($14.5B), Pig Meat ($3.21B), Electric Generating Sets ($2.4B), Vaccines, blood, antisera, toxins and cultures ($1.73B), and Cheese ($1.71B), exporting mostly to Germany ($13.7B), United States ($11.3B), Sweden ($9.45B), Netherlands ($6.21B), and United Kingdom ($5.83B).
The top imports of Denmark are Cars ($5.24B), Packaged Medicaments ($3.74B), Broadcasting Equipment ($2.33B), Computers ($2.25B), and Refined Petroleum ($2.14B), importing mostly from Germany ($20.8B), Sweden ($11.6B), Netherlands ($7.95B), China ($7.52B), and Poland ($4.49B).